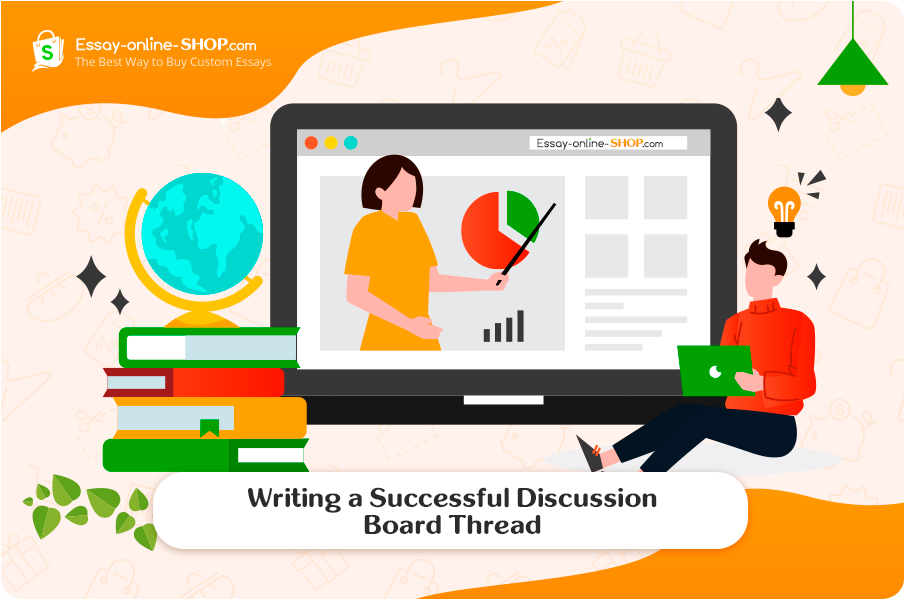 Why Discussion Board Posts?
A discussion board post is a popular instrument of learning. In discussion boards or forums, students come together to elaborate on the course content. They publish their discussion posts, in which they analyze the main topics and issues raised during classes. Discussion posts offer a wonderful opportunity for students to express themselves. They offer some freedom for self-expression and analysis among students.
In your discussion board, you can also use other Internet resources and provide links to relevant content. Your fellow students will follow these links to expand their knowledge of the subject. Just publish your post, and your classmates will have enough time to review it and respond to it.
And if you ask us "Write my discussion forum post!", our writers will create the perfect post for you!
Best Essay Writing Services
Need Custom Written Paper? We'll Write an essay from scratch according to your instructions
Plagiarism Free
Prices From Only $12.99/Page
Choosing a Good Topic for a Discussion Board
A perfect discussion board post always stirs the imagination and provides opportunities for learning and discovery. However, it must also
– incorporate class readings
– Share your vision of the topic
– engage peers in online discussions.
Writing a Perfect Discussion Board Thread
Whenever you have a task to write a discussion board thread, make sure that it incorporates three components:
Share your thoughts and perspectives on the topic of discussion and offer food for thought to your peers
Provide evidence to justify your viewpoint. In other words, explain why you think this way. You may want to incorporate some personal experiences or narratives into your discussion board post.
Offer suggestions for future learning and research. What else do you wish you knew to improve your results?
Struggling with your essay?
Ask professionals to help you!
More Tips on Discussion Board Writing
Be new and unusual. Do not repeat yourself. You should always provide some new and informative comments. Do not simply reiterate what others have just said. Offer new ideas for future discussions. Challenge conventional ideas and offer new perspectives on traditional issues. You do not need to agree with everyone, but if you disagree, be sure to provide reasons for your disagreement.
Be brief and concise. This is the secret behind successful discussion board writing. Brevity is everything. Your students should not spend hours and days trying to read your discussion board post. Check your post for grammar and spelling mistakes before you publish it.
It is not enough to say that you agree or disagree with a classmate's discussion board thread. You will have to prove your point. Also, be polite and professional, particularly when you disagree with somebody. Expect the same amount of respect in return!