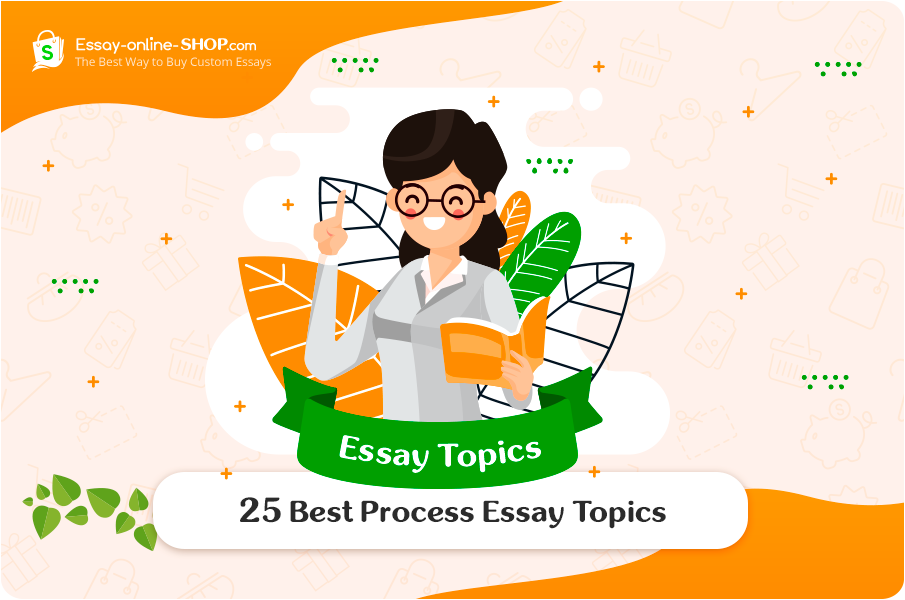 A process essay is a special type of writing that comprises the description of a procedure. Usually, professors ask their students to write two types of a process essay: directional (provides a set of instructions on how to complete a task) and informational (presents information and its characteristics in relation to a certain process). Moreover, a process essay can be characterized as concrete and abstract.

Best Essay Writing Services
Need Custom Written Paper? We'll Write an essay from scratch according to your instructions
Plagiarism Free
Prices From Only $12.99/Page
To write a process essay (also known as "how-to" essay), you should choose a process you want to describe and predict whether your readers will be interested in it. However, you should pay attention to the following rules:
Try to use imperative sentences in your essay;
Try to distinguish each step in a separate paragraph;
Present transitions between sentences and paragraphs. However, the word "then" should not be overused;
Every paragraph should be logically connected;
Be careful with the use of pronouns; try to avoid "I" sentences;
Be concise and clear in describing the process and its details;
Do not choose a very sophisticated process for your description;
Always present an introductory paragraph explaining why you have chosen this specific process to make readers interested in it.
Present some useful clues for your readers (for instance, if you do not wash your hands, you can suffer from a stomach disorder).
Do not choose to write about the process that is a very complicated and should be described with additional evidence (video or audio records, visual aids, etc.).
Why Is It so Difficult to Choose an Appropriate Process Essay Topic?
You have to choose a topic you are well aware of and understand better than your group-mates. Moreover, presenting an easy process will never be interesting for your readers.
If you can create more extraordinary topics, you can write a process essay like "How to become an actor in 7 days?" or "How to get a fortune in 1 day?"
You always have to choose a topic for a process essay in relation to your experience. In such a way, you will be able to present the topic and make it extraordinary explicitly.
If you still cannot think of any topic for your process essay, you are welcome to choose one from the list presented below.
Free Extras
FREE plagiarism report(on request)
FREE revision (within 2 days)
FREE title page
FREE bibliography
FREE outline (on request)
FREE e-mail delivery
FREE formatting
We Guarantee
Quality research and writing
24/7/365 Live support
MA, BA, and PhD degree writers
100% Confidentiality
No hidden charges
Never resold works
100% Authenticity
Paper Format
12 pt. Times New Roman
Double-spaced/Single-spaced papers
MA, BA, and PhD degree writers
1 inch margins
Any citation style
Up-to-date sources only
Fully referenced papers
The Most Interesting Process Essay Topics for Every Student
How to become successful in any profession?
How is the juice produced?
What is the process of making pizza?
How to vaccinate people?
How to write an effective admission essay?
How to inform an employer of your mistake?
How to become wealthy in a year?
How to become fit in one month?
What is the process of creating poems?
How to cure flu without conventional medicine?
How to write a best seller?
What is the process of making cheese?
What is the process of house building?
How to choose a car?
How to get acquainted with a stranger?
How to find a job of your dream?
How to learn several foreign languages at a time?
How to write an effective speech?
How to travel only with a map?
How to prepare a tasty breakfast?
How to spend quality time with your family?
How to earn money for college tuition?
How to spend your weekend with a close person?
How to raise children?
How to change your attitude towards the world?
Struggling with your essay?
Ask professionals to help you!